On August 4, in a significant victory for the travel industry, President Trump signed the Great American Outdoors Act into law. The bill will dedicate up to $1.9 billion per year for five years to fund deferred maintenance projects identified by the National Park Service and other related agencies.  
Deferred maintenance backlog defined: 
Repairs or maintenance on roads, buildings, utility systems and other structures and facilities across the U.S. National Park System that have been postponed more than a year due to budget constraints. 
Working Together… With More to Come
"Years of bipartisan work have led to this moment and this historic opportunity for conservation," said U.S. Senator Cory Gardner (R-CO), who introduced the bill and worked with members of Congress on its passage. 
"We have long advocated for investment in our national parks, which are cornerstones not only of America's cultural and geographical heritage, but also of American prosperity," said U.S. Travel Association President and CEO Roger Dow. "We thank Senator Gardner, Senator Daines (R-MT) and Senator Manchin (D-WV) for their leadership on this bill that comes at such a critical time."
U.S. Travel Association Executive Vice President of Public Affairs and Policy Tori Emerson Barnes agreed, saying, "The collective U.S. travel industry worked with our members of Congress to advance this legislation—and we will continue to collaborate to make sure our national parks stay funded and as healthy as possible."   
Recreate for Recovery
Throughout the summer, consumer sentiment surveys found—and travel trends consistently showed—that Americans were more comfortable spending time in outdoor destinations, making U.S. national parks popular attractions. According to data from Destination Analysts, among all Americans who traveled for leisure this summer, 33% visited a state or regional park and 25% visited a national park.
"Data is showing conclusively that Americans are much more comfortable traveling by car and recreating outdoors as we continue to cope with the pandemic," said Dow, adding that national parks will be very important leisure travel destinations for the foreseeable future.
"Before the pandemic, national park visitation supported gateway communities that relied on visitor spending to fuel their local economies—last year alone, spending by more than 327 million visitors delivered $41.7 billion to the economy and supported 340,500 jobs," continued Dow. "They will be critical to driving the recovery of economies and jobs nationwide."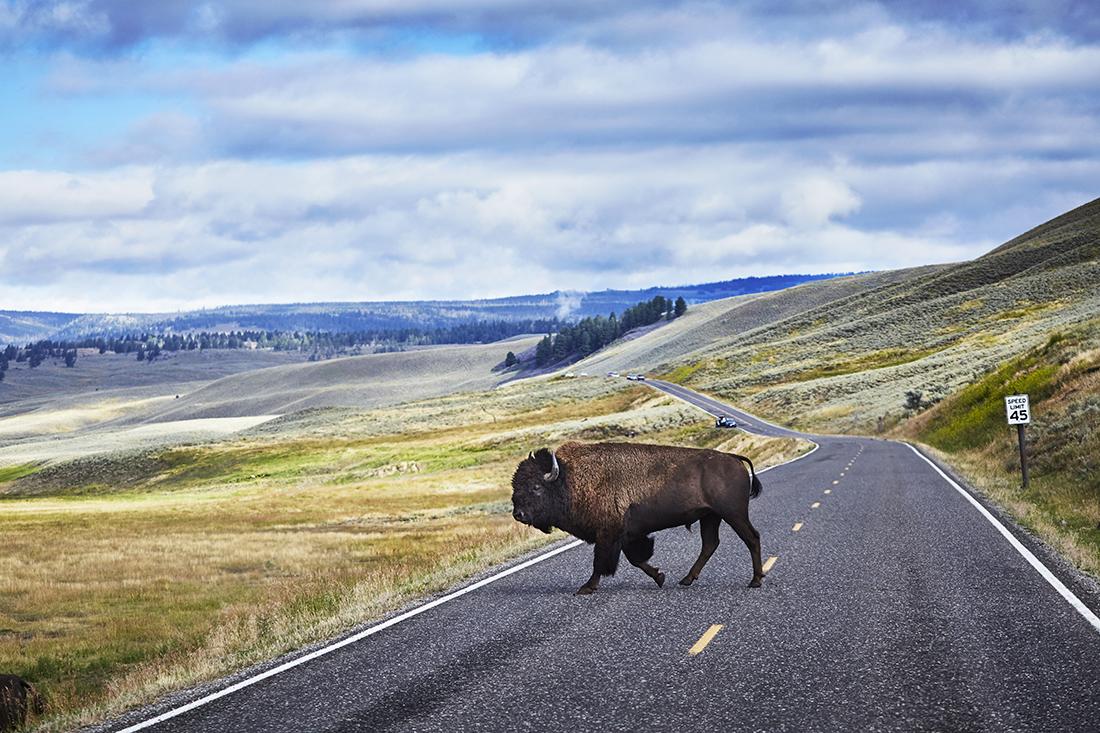 International Appeal
Prior to the coronavirus pandemic, a rising number of overseas visitors were visiting U.S. national parks and public lands, with more than a third making a stop to experience America's splendor. 
"Many of the country's prime attractions, like the Grand Canyon or Yellowstone, just can't be replicated," said Dow. "The Great American Outdoors Act is an excellent step forward to ensuring our natural and cultural wonders can continue to welcome visitors from all over the world well into the future."