It's Official if it's in the Daily
IPW Daily is the official publication for IPW. Published by U.S. Travel, IPW Daily is a strong platform for engaging IPW delegates from around the globe and generating traffic to your booth.  IPW Daily editorial covers the news of the industry, latest trends and travel happenings as well as what you need to know to get prepared for IPW.
Available throughout the year, IPW Daily is distributed electronically reaching up to 11,000 travel professionals including international and domestic travel buyers and international and domestic travel journalists. 
Making it in the Daily is a coveted position, particularly in the Daily Happenings section featuring photo highlights during IPW making this publication a must-read!
IPW Daily 2022 Issue Calendar
Spring Preview: March 15, 2022
Weekend: June 4, 2022
Monday Live: June 6, 2022
Tuesday Live: June 7, 2022
Wednesday Live: June 8, 2022
Finale: June 22, 2022
Interested in learning more about IPW Daily?
Download the IPW Daily Rate Card
Contact Us to Learn More
To learn more about advertising in the IPW Daily, please contact:
Latest Posts from IPW
U.S. travel industry leaders share the plans in place to welcome back global travelers
04.29.21
It's been over a year since the United States closed its borders to many areas of the world. However, as the vaccines roll out worldwide, it begs the question—when, and how, can people visit the U.S. again?
U.S. Travel Association's President and CEO Roger Dow and Executive Vice President of Public Affairs and Policy Tori Emerson Barnes sit down with IPW Daily to discuss efforts underway to reopen international inbound travel.
Read More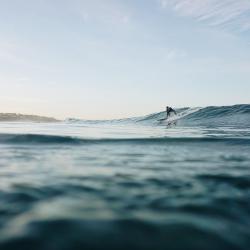 How the act of planning a trip can help revitalize the travel industry
04.28.21
There is no doubt the pandemic has significantly affected travel sentiment—but that hasn't stopped Americans from dreaming of their next trip.
Read More