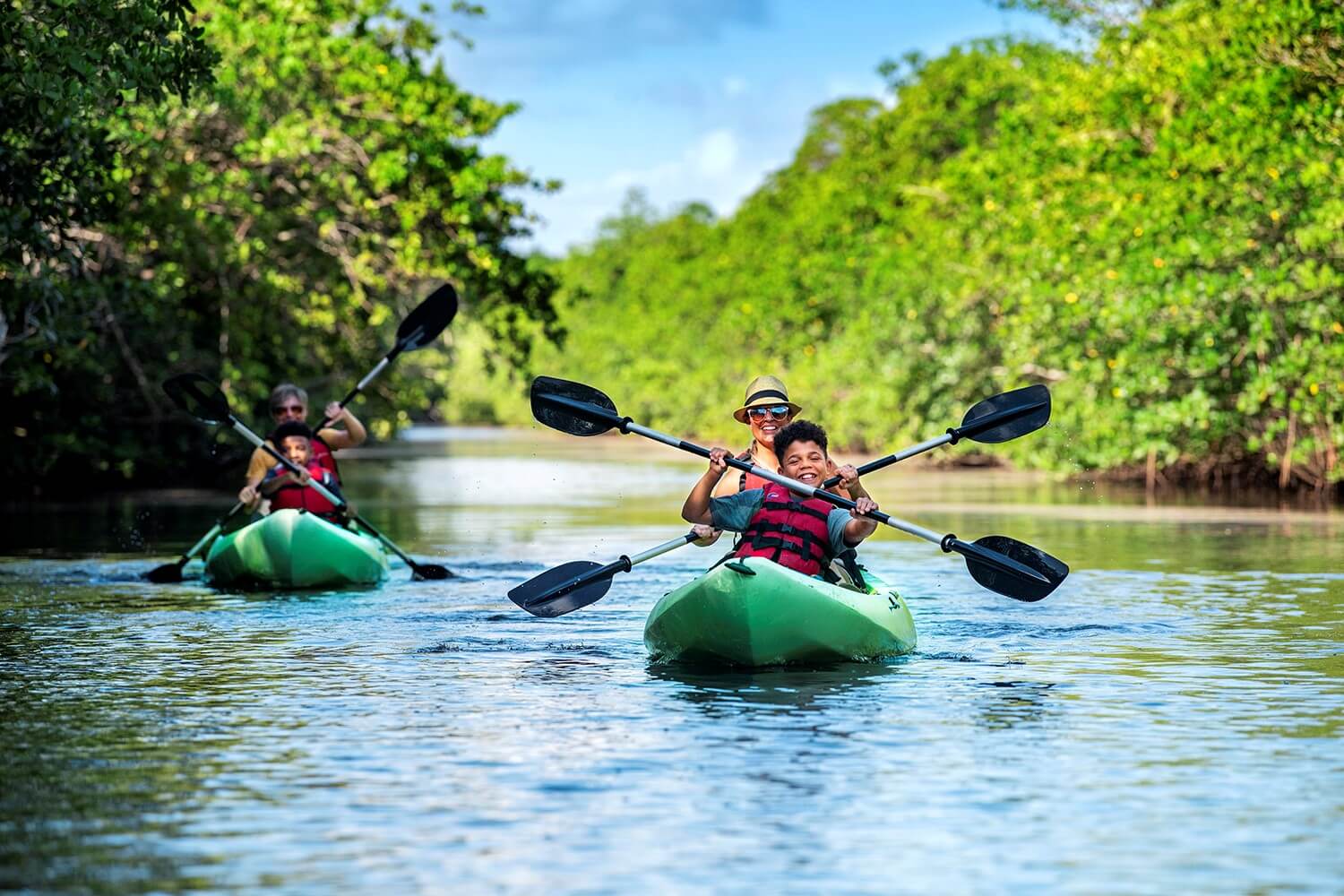 Greater Miami & Miami Beach: Sustaining Paradise
By:
Greater Miami & Miami Beach

Home to Everglades and Biscayne National Parks and other eco-friendly attractions, Greater Miami and the Beaches is naturally green. Living and playing in paradise is a privilege that more and more residents and community leaders are trying to sustain for future generations of locals and travelers. And with Miami's tourism-related businesses putting their best carbon footprint forward, the future looks bright for sustaining paradise.

Govern and Teach Green
Municipalities all over Greater Miami & Miami Beach are working to ensure that paradise is sustained for years to come. Miami-Dade County's GreenPrint initiative, a massive collaboration between County staff, community groups, business experts, residents and academic leaders, aims to significantly reduce the carbon footprint in the region. A cornerstone of the plan is a commitment to the U.S. Cool Counties Program, which involves reducing greenhouse gas (GHG) emissions to 80% of 2008 levels by 2050. In addition, the County's Climate Action Plan offers suggestions on how to combat rising sea levels, reduce GHG emissions, and use water and energy more efficiently. These are just a few of the more than 130 actions taken by county government related to sustainability, climate change and environmental protection, which together are projected to save or avoid millions of metric tons of GHG in the coming years.
Green Travel
Whether venturing to or from the region, the Miami International Airport itself has implemented several green practices. The Sustainability Project, a joint effort between the Miami-Dade Aviation Department and FPL, remains the largest energy conservation initiative in the state, with enhancements like energy-efficient lighting and heating, ventilation, and air-conditioning (HVAC) system upgrades completed in 2020. Additionally, a new baggage handling system at the airport led to a LEED Gold certification. Children passing through can also enjoy a Fly Green Activity Book, which aims to educate youth on the importance of conservation and sustainable practices.
Stay Green
Miami's accommodations are leading the way in "greenification," with more than 25 hotels designated as Green Lodging properties through the Florida Department of Environmental Protection's Green Lodging Program. Participating properties range from the luxurious Four Seasons Hotel Miami and InterContinental Miami in downtown to resorts like The Palms Hotel & Spa. This beachside resort also recently received the coveted Green Globe certification which further adds to its already impressive list of sustainability credentials.
Green Meetings & Events
The centerpiece of many local events, tradeshows and conventions is the Miami Beach Convention Center, which has implemented several green initiatives and structural changes to be more eco-conscious earning it a LEED-certified Silver rating. A sustainability committee was created to oversee similar efforts moving forward, and a recent $620 million renovation has ensured that energy and water consumption are being reduced thanks to elements like reduced-flow water fixtures in bathrooms, high-efficiency lightbulbs in meeting rooms (and ample natural light in other spaces to reduce the need for artificial lighting), sun-shading fins along the exterior of the building and water bottle refill stations. In addition, the convention center incorporated the use of eco-friendly ware in on-site food and beverage venues and turned six acres of concrete into a green space with more than 1,330 trees.
Engage with Greater Miami & the Beaches
Join the conversation on social media: